Safety Observer
An old client gets a global redesign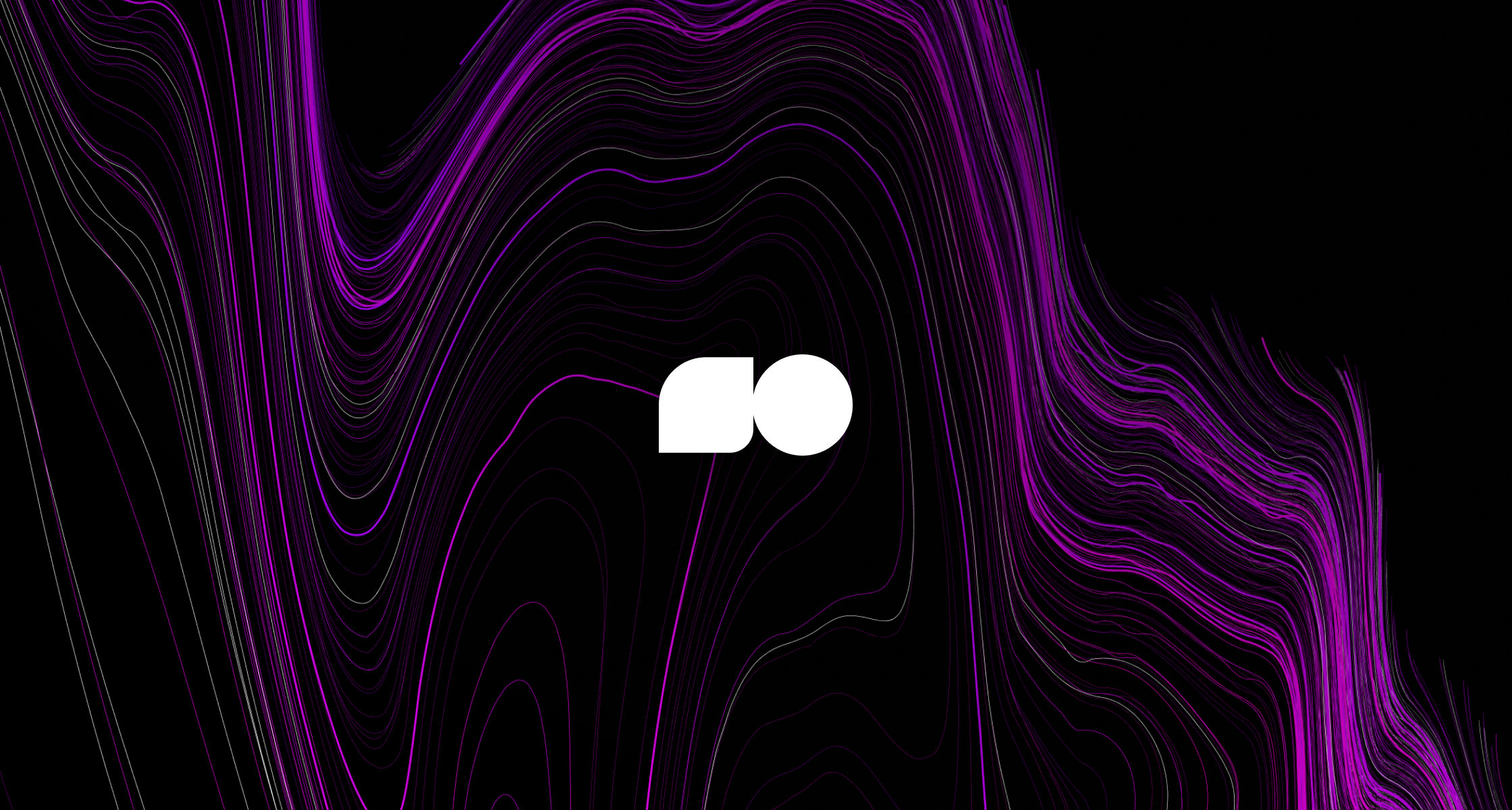 Essential Design
Creative direction
Consulting
Client — Safety Observer
Art direction, Design, Consulting — Pierre Ragois
Development — Anode, Jean Echasseriau
Project management — Jean-Gabriel Alessandrin, Pierre Ragois
Full redesign of the Safety Observer identity, website and reports.
01/
background
Safety Observer has been offering a monthly regulatory watch report for pharmacovigilance professionals since 2005. Its historic site, on which I worked almost ten years ago, has not been able to evolve with current technologies and has succumbed to many flaws and dysfunctions.
Safety Observer propose depuis 2005 un rapport mensuel de veille réglementaire pour les professionnels de la pharmacovigilance. Son site historique, sur lequel j'ai travaillé il y a maintenant presque dix ans, n'a pas pu évoluer avec les technologies actuelles et a succombé à de nombreuses failles et dysfonctionnements.
/
New identity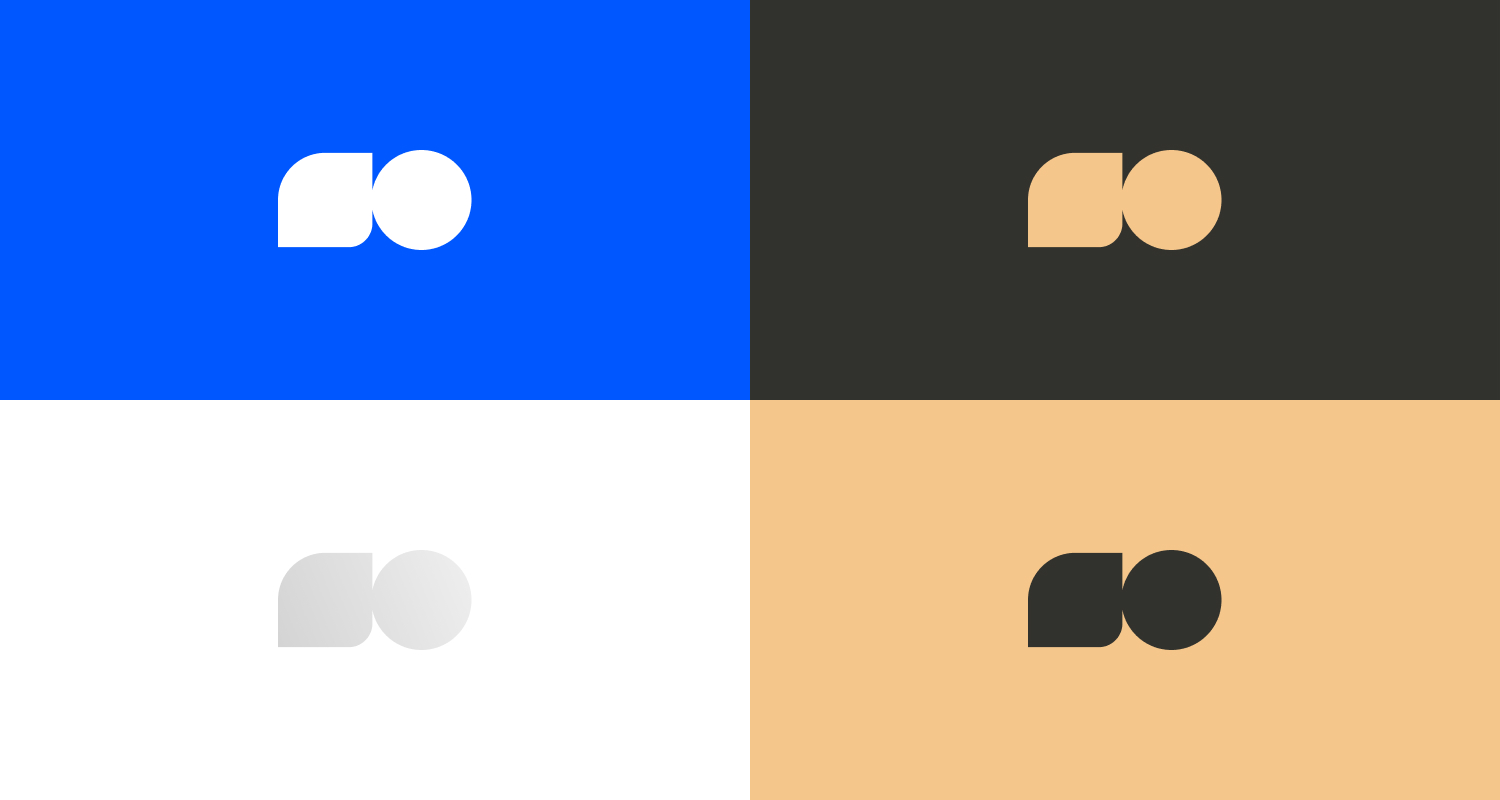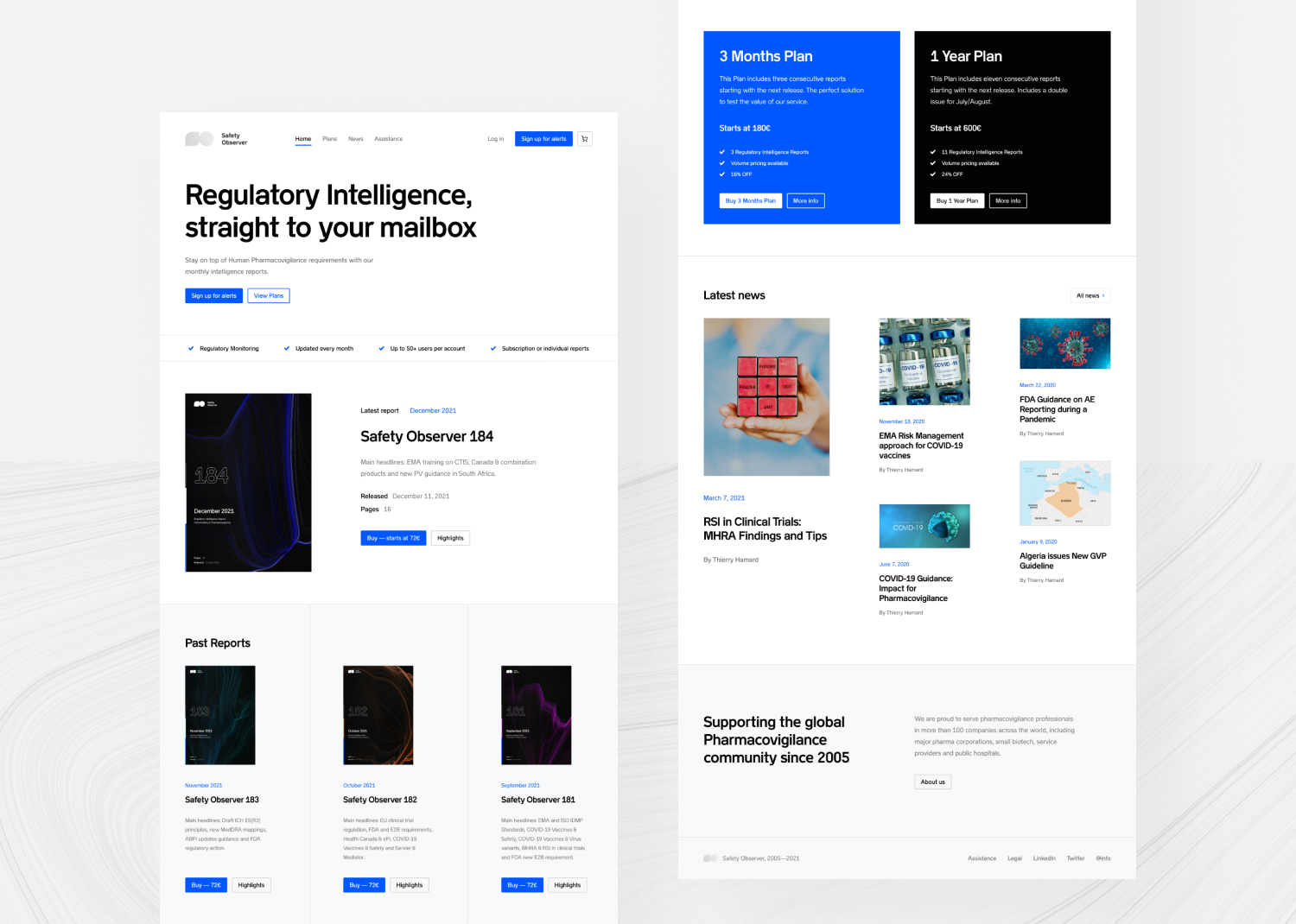 02/
challenges
In addition to its site, the Safety Observer team wanted to renovate its identity as well as its report covers. This total overhaul, accompanied by a desire to set up a reflection around essential design, retained a major difficulty: its e-commerce structure.
Objections around an eco-designed ecommerce website are important. Not to mention the considerable ecological footprint of online commerce, the majority of ecommerce websites use CMS that are very difficult to reduce in their functional and technical scope. Architectures are generally disproportionate for very simple activities and rarely optimized for accessibility or loading times. SEO often forces the creation of unnecessary content as well as a heap of tracking strategies embedded at every stage of a sale.
All these elements together make the rule of 80% of uses for 20% of resources frankly complicated for any radical eco-conception.
En addition de son site, l'équipe de Safety Observer souhaitait rénover son identité ainsi que ses couvertures de rapports. Cette refonte totale, accompagnée par une volonté de mettre en place une réflexion autour du design essentiel, conserva une difficulté majeure : sa structure ecommerce.
Les objections autour d'un site e-commerce éco-conçu sont importantes. Sans parler de l'empreinte écologique considérable du commerce en ligne, la majorité des sites e-commerce utilisent des CMS très difficiles à réduire dans leur périmètre fonctionnel et technique. Leurs architectures sont généralement démesurées pour des activités très simples et rarement optimisées pour l'accessibilité ou les temps de chargement. Le SEO force souvent la création de tonnes de contenus inutiles ainsi qu'un amas de stratégies de tracking embarquées à chaque étape d'une vente.
Tous ces éléments réunis rendent la règle du 80% des usages pour 20% des ressources franchement compliquée pour toute éco-conception radicale.
/
Mobile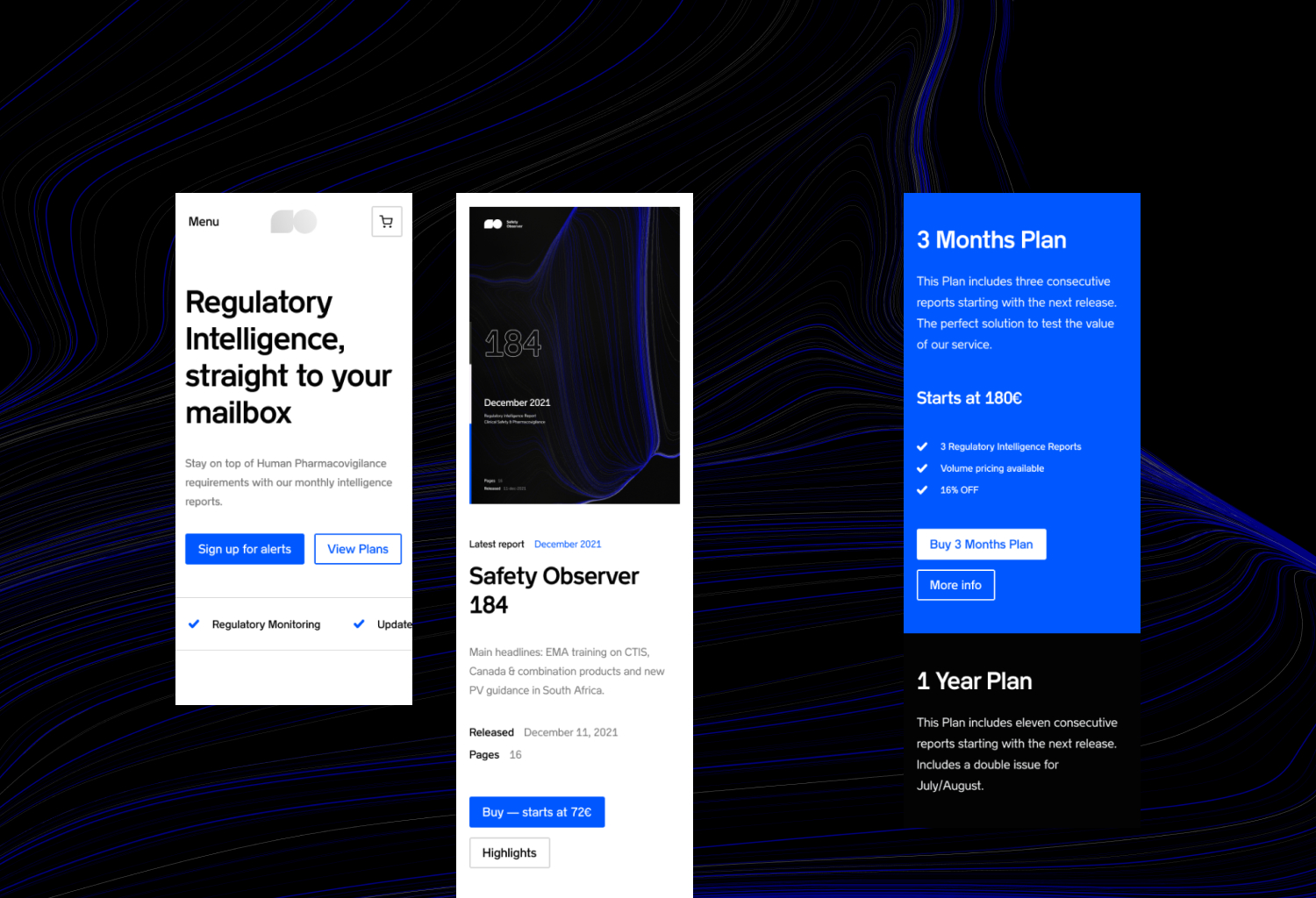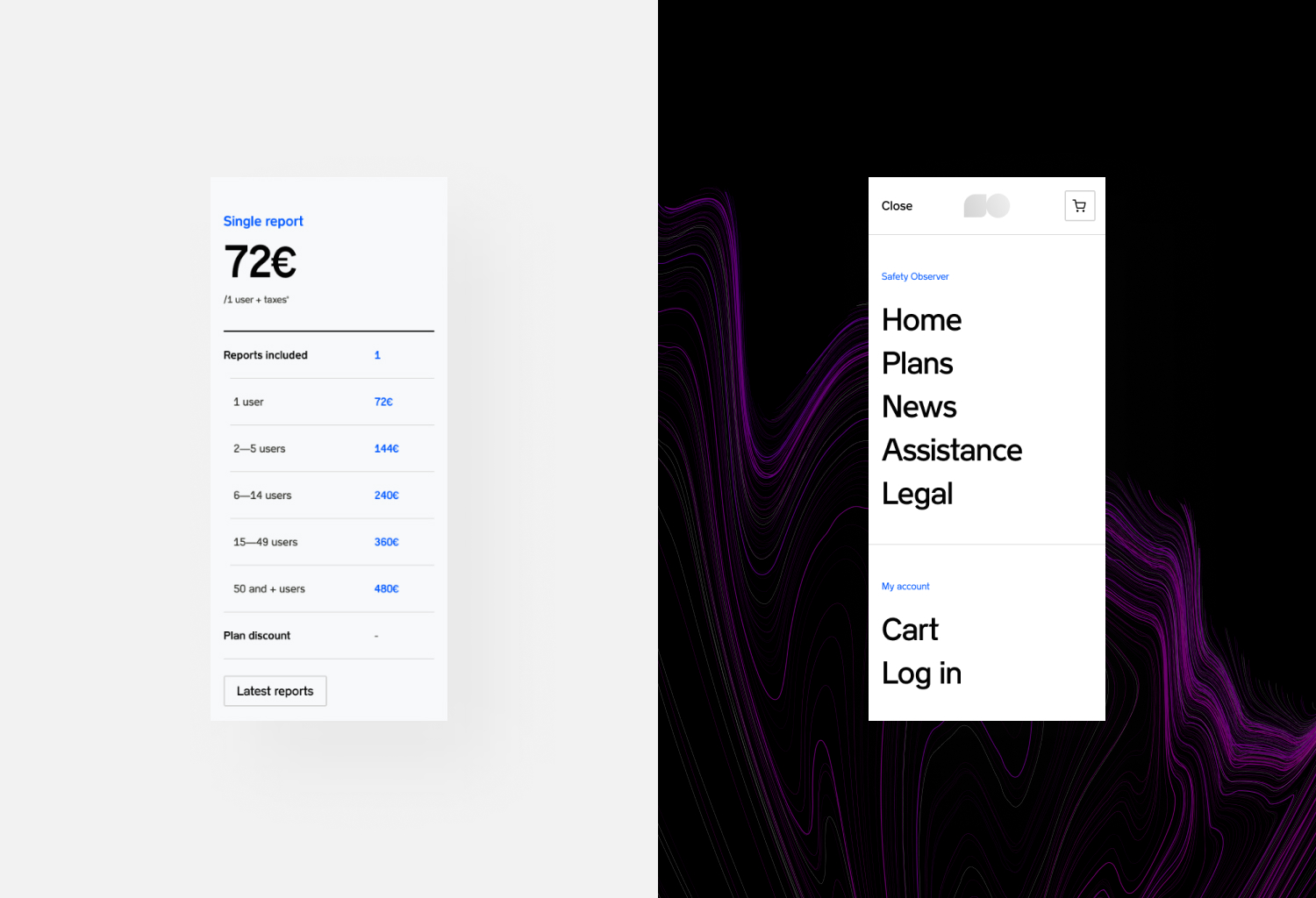 03/
solutions
One of my first lines of work was to reduce, as always, the historical structure of the site and all of its content. The homepage merges with the list of products, there is no longer an individual page per product and no longer any company presentation page. The majority of modals/popups have also completely disappeared. Like its architecture, the content has experienced a real decline on all strategic pages. Few images, much (much) less text, no videos. The number of products offered there also decreased from eleven to four.
This work was all the easier since, in parallel with the web platform, we completely took over the identity as well as all the deliverables produced by the company. Having control over all of its media and messages, leading both form and function was decisive for the success of the sobriety process.
Not having been able to migrate the technical structure on a static lowtech template, the development was carried out on Wordpress associated with a WooCommerce module. This set, combined with an imponderable ecom structure, gives the site a fairly low score (E) on EcoIndex. The significant efforts made in terms of design still produce a counterweight to limit its ecological impact and highlight its service, definitely essential in view of the past two years.
L'un de mes premiers axes de travail fut de réduire, comme toujours, la structure historique du site et l'ensemble de son contenu. La page d'accueil fusionne avec la liste des produits, il n'y a plus de page individuelle par produit et plus aucune page de présentation d'entreprise. La majorité des modales/popup a aussi totalement disparu. Tout comme son architecture, le contenu a vécu une véritable décrue sur toutes les pages stratégiques. Peu d'images, beaucoup (beaucoup) moins de textes, pas de vidéos. Le nombre de produits proposés là aussi diminue pour passer de onze à quatre.
Ce travail fut d'autant plus aisé qu'en parallèle de la plateforme web, nous avons complètement repris l'identité ainsi que tous les livrables produits par l'entreprise. Ayant la main sur la globalité de ses supports et messages, en maîtriser à la fois la forme et la fonction fut déterminant pour la réussite du processus de sobriété.
N'ayant pas pu migrer la structure technique sur une base statique low tech, le développement s'est effectué sur Wordpress associé à un module WooCommerce. Cet ensemble, combiné à une structure ecom impondérable, donne au site un score assez bas (E) sur EcoIndex. Les efforts importants effectués au niveau du design produisent tout de même un contrepoids pour limiter son impact écologique et mettre en avant son service, définitivement indispensable au regard de ces deux dernières années.
/
screens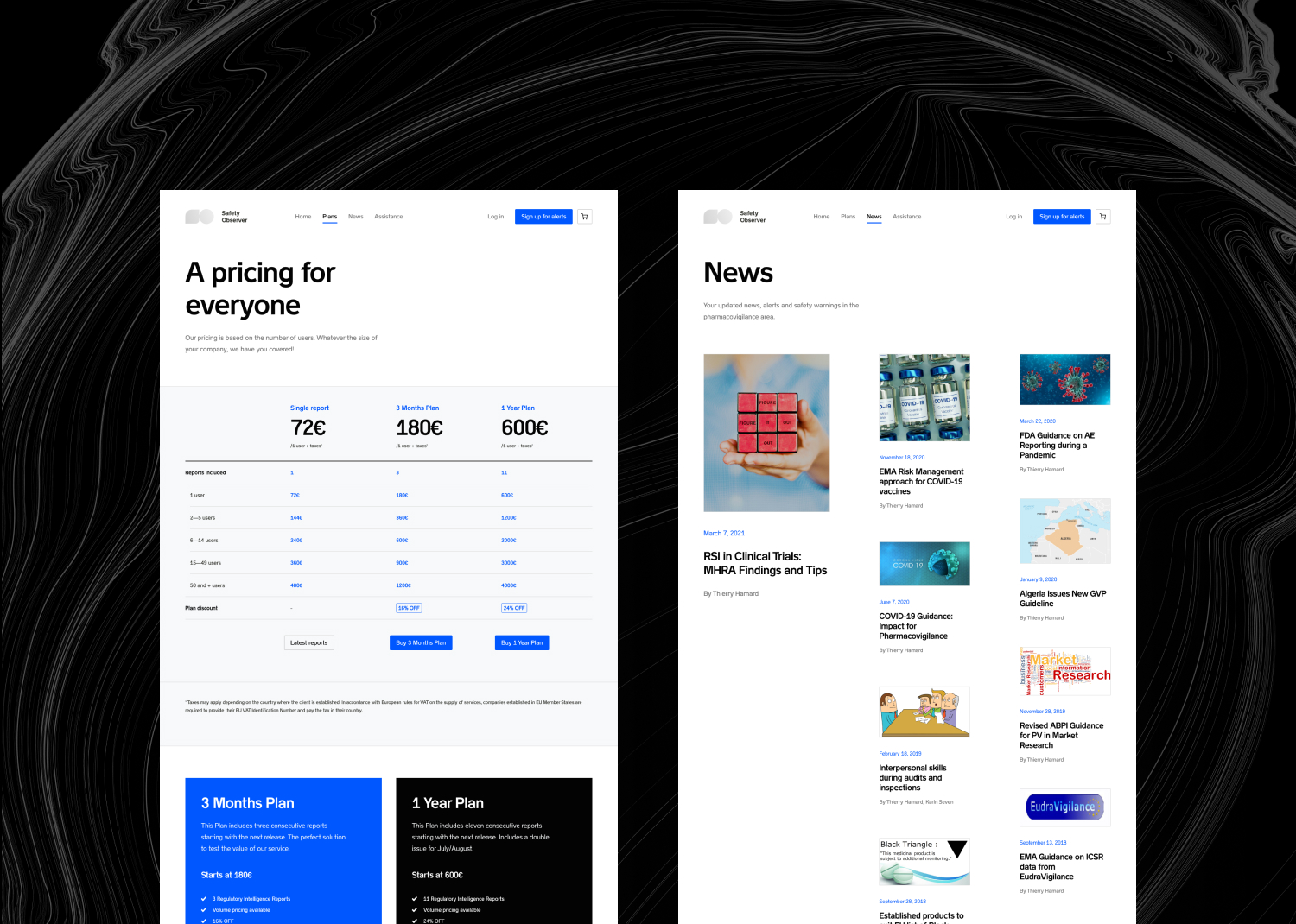 /
Report covers